Sewage Cleanup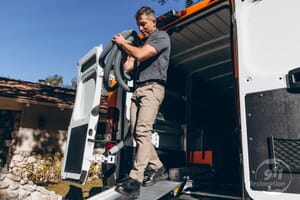 Property damage can strike in a number of ways. However, sewage backup, in particular, is a type of damage that requires extremely careful and professional caution. Sewage is also known as black water, which is class three hazardous material, which should never be touched with bare skin.
For this reason, our IICRC certified technicians always use the most up-to-date equipment and technology to properly handle your sewage cleanup. At 911 Restoration of South Atlanta, you can count on us to deliver 24/7/365 availability and response times of 45 minutes or less. In addition, we guarantee same-day service and fast cleanup.
For the sewage cleanup process, we use our coating technique before and after the sewage cleanup itself to ensure we deliver the best results possible. Plus, this method is known to guard against your health since it disinfects, clears away mold and fungi, and also removes the odor that comes naturally with a sewage backup. While working on this step, we also perform a visual water damage inspection to determine the level of water damage restoration needed.
Whether you need us for a sewage cleanup, water damage restoration, or any other emergency restoration you can breathe easy knowing our technicians have you covered the entire time. Don't wait to get the Fresh Start you need.
Sewage Backup and your Damage Restoration
While a sewage backup can harm the property thanks to its makeup, the real threat lies in its danger to the residents in the building. If contact is made, the following conditions can occur:
Coli
Acanthamoeba
Salmonella
Heliobacter Pylori
Hepatitis
Leptospirosis
That's why your damage restoration is of the highest priority when it comes to sewage backup and cleanup. Without fail, our first step is to use sewage cleanup techniques to make sure that your health is no longer a concern. After your safety is secured, we can start working on your water damage restoration and repairs needed to restore the property to good as new.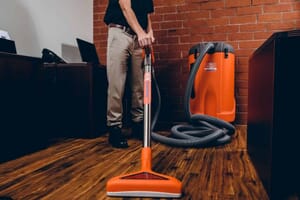 Sewage left exposed is an excellent breeder of mold, which is why we also inspect for signs of mold during your sewage cleanup. If mold is discovered, we have the training and equipment to handle your mold removal in addition to other emergency restoration services needed by our customers in Fayetteville and surrounding South Atlanta area.
As soon as you notice sewage or need water damage restoration don't wait to call us. We'll get started right away to give you the Fresh Start you need when disaster strikes.
Expertise from Your Restoration Company
At 911 Restoration of South Atlanta, we take our work seriously. That's why we train to provide unmatched emergency restoration services for any and every disaster that strikes. No matter the restoration service needed, we have you covered.
In addition to our physical restoration efforts, we also help our customers by providing them with any information needed to navigate the entire process. This includes insurance consultation along with filling out damage reports and filing the claim itself. Even with a disaster as potentially hazardous as sewage backup, we believe your emergency restoration should be as smooth as possible.
We strive to deliver a Fresh Start every time emergency restoration is needed, which is why we provide the following benefits to our customers:
Free visual inspection for property owners only
IICRC certification
Licensed, Insured, and Bonded
Mold Inspection & Sampling
Local ownership and operation
Nationwide resources
Assistance with all insurance companies
Cares & understanding of your needs
Peace of mind
Thanks to our local ownership and operation, we're able to arrive on the scene quickly with the local knowledge needed to know what you're going through. However, we're backed by nationwide resources so no matter how large your restoration needs are, we have the equipment and expertise needed to ensure 100% satisfaction for our customers in Peachtree and surrounding South Atlanta area without exception.
We know our customers deserve the best, which is why we don't compromise on our standards. Our IICRC certified technicians want your sewage cleanup, water damage restoration, and mold removal done right the first time so that you're not suffering from unknown damage a month from now. For us, a Fresh Start isn't a dream. It's a reality that is guaranteed.
If you're in need of emergency restoration services then look no further than the team at 911 Restoration of South Atlanta. Call today and we'll be there for you before you know it working to restore your property to good as new.
Serving the communities of Fayetteville, Hampton, Jonesboro, Peachtree City, Riverdale and surrounding area.