About Us
Owners Who Provide Positive Solutions
911 Restoration of South Atlanta is owned by Rafael and Janat Fletcher, a married couple who are partners in both their personal lives as well as their professional lives.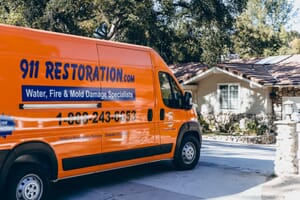 The Fletchers have lived in the South Atlanta for the last 20 years. As such, they've developed an innate understanding of the problems and concerns property owners in the area face on a daily basis. During their time in the area, they've been heavily involved in the restoration business and look to further deliver on the 911 Restoration promise of a Fresh Start.
As the owners and operators of 911 Restoration of South Atlanta, Rafael and Janat work with both residential and commercial customers to deliver the disaster restoration services they need. 911 Restoration of South Atlanta provides water damage restoration, mold removal, sewage cleanup and disaster restoration along with other important restoration services. This formidable duo takes the time to make sure their entire IICRC certified team meets the highest standard in the industry without exception to deliver truly unmatched emergency restoration for the residents of South Atlanta. 
Rafael and Janat together bring 20 years of experience to the restoration industry. Since 2016, they have owned their own business. Originally, they started out as a carpet cleaning business, but over time this expanded into an increase in restoration services. This devotion to emergency restoration combined with the premise of 911 Restoration make this an unbeatable partnership that benefits residential and commercial customers alike.
Their experience living in the area combined with their dedication to restoration has granted this couple unmatched insight into the need for a stellar team that is committed to delivering outstanding service paired with compassion with understanding.
While they don't have much time for a personal life, the couple spends their free time with their kids along with volunteering in the community. They are devoted to the youth of South Atlanta and seek to make life that little bit better, which is evidenced by their efforts with 911 Restoration of South Atlanta.
Providing Services you can Count On 24/7/365
Besides providing outstanding service, Rafael and Janat know how important it is for customers to know they can depend on 911 Restoration. That's why we make sure our IICRC certified technicians are available 24/7/365 regardless of holidays or the time. In addition to our availability, we guarantee to arrive within 45 minutes of receiving your call ready to deliver your Fresh Start.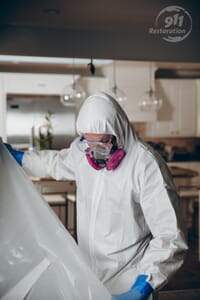 Our team has trained extensively to handle every type of disaster restoration needed by the residents of South Atlanta. Regardless if you're suffering from water damage, mold contamination, fire damage, or something else, we have you covered from start to finish.
Providing such services requires discipline and expertise, which is demonstrated at the top by Rafael and Janat. They've been out in the field doing what's needed to restore properties to good as new. They bring this commitment to hard work to the rest of the team, which is why customers know they can count on disaster restoration that delivers during even the most challenging times.
911 Restoration of South Atlanta Provides a Positive Impact
It's not a secret that when disaster strikes, it's a negative and potentially overwhelming experience. Rafael, Janat, and the team at 911 Restoration of South Atlanta understand that which is why they refuse to compromise on the care and understanding you need during such troubling times.
The team led by Rafael and Janat are committed to being the positive through every negative. That's why they're prepared and willing to answer every question their customers have throughout the process. Most property owners don't have all of the answers in how to proceed, which is why we're also prepared to walk you through processes such as filing the insurance claim so you can get the assistance you need in a timely manner.
None of this could be possible without the team putting themselves in their customer's shoes during every single restoration. By focusing on what you're going through, we maintain the sense of urgency needed to provide an effective yet quick emergency restoration that delivers a Fresh Start guaranteed to have you back to good as new if not better.