What to Expect When You Hire Restoration Contractors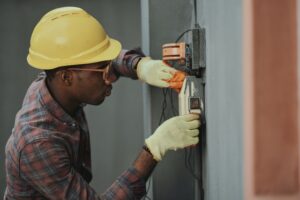 The after-effects of fire, flood, or any other natural disaster are really severe. While dealing with the feelings of fear and loss, you actively have to try to be in the right mindset to plan the restoration process.
Seeing your property in the worst state possible can be really difficult. In such situations, property owners try to take charge of the cleanup because they are scared of losing more. However, this urge to control things can do more harm than good.
As a property owner, there's so much that you have to do after a disaster. From filing an insurance claim to getting the authorities to checking your building's safety, there is an array of tasks lined up for them.
In such a situation, if they take on the burden of cleaning up the property, things only get more difficult for them. Therefore, people hire restoration contractors as they give homeowners the peace of mind that their properties will be taken care of.
What to Expect from Home Restoration Experts
Hiring a home restoration company is not an easy decision to make for most people. The reason people feel hesitant about hiring restoration experts is that they either don't know what to expect from restoration contractors or have no idea regarding the restoration process.
To paint a better picture of how home restoration companies work, we'll discuss what you should expect from restoration contractors.
They Offer 360-Degrees Restoration Services
Home restoration companies offer all the primary restoration services, meaning you don't have to hire two separate companies for water damage restoration and mold removal if a flood at your house results in structural damages and mold growth.
The restoration services include water damage restoration, fire and smoke damage restoration, mold removal, sewage backup and cleanup, sanitization, commercial property damage, and disaster restoration.
They Arrive on location in No Time
Most home restoration companies have an arrival time of 30 to 60 minutes. The quick arrival time ensures that further damages are prevented, and the restoration process quickly starts. They arrive with a team of specialists to inspect the extent of the damage and plan what repairs need to be made.
They Carry a Team of Specialists
Home restoration companies carry specialists that have the experience and knowledge to deal with all kinds of problems.
The team conists of estimators who assess your loss, project managers who supervise the restoration project from start to finish, cleaning staff that clean the structure of the building and safely store your belongings, and technicians who provide an on-site assessment of your needs.
They Restore Your Property While Preventing Damages
Whether it's water damage restoration or fire and smoke damage restoration, an important part of the cleanup process is restoring your property while preventing damages. Home restoration companies offer boarding up and tarping to make sure that the restoration process doesn't cost you more money.
During water damage restoration, the restoration contractors elevate the building, seal it, and block the water in the yard to prevent further structural damages. When it comes to mold damage restoration, the home restoration experts secure the infested area to prevent mold spores from spreading throughout the house.
They Provide an Emergency Response with 24/7 Restoration Services
Disasters don't see the time before hurting your property. One moment you will find yourself setting up the Christmas dinner table, and in the next, you'll see your kitchen covered in flames and smoke.
Most home restoration contractors offer emergency response with 24/7 restoration services because accidents can happen at any hour of the day.  Many home restoration companies also provide free visual inspections and consultations to offer fast solutions to any emergencies that appear.
They Often Partner Up with Your Insurance Company
Many restoration companies partner up with their clients' insurance companies to ensure that all the damages are repaired, and all claims are filed appropriately. This is to ensure that property owners can relax that their claims are being properly handled, and have the space to deal with their grief.
They Take Care of EVERYTHING
From replacing the appliances to making necessary repairs and preventing further structural damages, restoration contractors take care of everything. The end goal of restoration companies is to preserve your property and its content and return it to its pre-loss condition. The specialists use various industry-level advanced equipment and tools to make sure that the goal is achieved.
Looking for a Home Restoration Company that Provide an Emergency Response?
A home restoration company that has industry-relevant experience in helping both commercial and residential clients quickly move back to their properties is 911 Restoration. The home restoration company offers everything that a qualified and experienced restoration company should.
The home restoration experts offer free visual inspection to assess the severity of the damage and plan out the restoration process. Besides fire and smoke damage restoration, water damage restoration, and mold removal, the home restoration experts also offer disaster restoration, sanitization, commercial property damage, and sewage backup and cleanup.
The restoration company will walk through your house and share the list of the repairs and areas to be cleaned. You can expect their experts to arrive within 45 minutes to help you streamline the operation and get your life back to normal.
By hiring 911 Restoration, you'll have one less thing to worry about amid a disaster.