The Ultimate Flood Damage Restoration Guidelines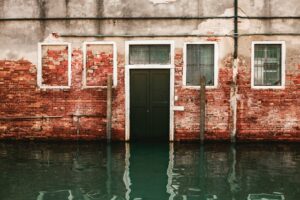 Flooding and the potential damage it creates is one of a property owner's worst worries. When it comes to flood damage, keep in mind that there are various potential health dangers. Floodwater can contain various toxins; therefore, any clean-up should be handled by competent flood restoration service providers.
This water damage must also be repaired and restored as soon as possible to limit overall damage. Any delay in flood damage restoration will keep on worsening the area. It is also much likely that there is sewage in the floodwaters, which can add to health problems.
How Can You Deal With It
If your property is flooded, you should act quickly to limit the potential long-term damage of the flood damage. Flood restoration is the process of draining water from a property, decontaminating it, and making it safe for repairs. In the aftermath of a flood, there are various things you can do to reduce the hazards.
As soon as you sense the situation getting out of control, try to move any furniture and important possessions from the ground. This will reduce the likelihood of them being permanently damaged by floodwaters.
You need to make sure that everyone exits the property and gets safe shelter. Floodwater is contaminated with toxins that are dangerous for your skin and have a significant chance of making you sick.
Turn off the electricity and gas if it is safe to do so. This will reduce the possibility of having electrified water or gas leaks.
Get Professional Help
After a flood, all work done on the property should be done by specialists who understand the harm that floodwater can bring to the property and have the tools to complete comprehensive repair and restoration. Once the floodwaters have begun to subside from your property, it is time to call a professional team such as 911 Restoration of South Atlanta so that they may begin the process of flood damage restoration.
The professionals will take specific actions in order to repair your property entirely.
To remove any standing water and examine the damage caused by the flooding.
To remove and dispose of any furnishings and contents that are irreparably destroyed.
Clean and sanitize the structure to remove any potential environmental, chemical, or biological contaminants left behind by the floodwater.
Examine the structure for any structural problems that could pose a hazard now or in the future.
The area will be completely dehumidified and dried to make sure that no leftover water is remaining. This needs to be done, so there is no chance of mold growth left.
Before resuming everyday use, it's also a good idea to have a plumber, electrician, and gas engineer inspect each of these services. Floods can disrupt all utilities, so it's essential to be safe before continuing to use.
Prevention Is Better Than Restoration
After the cleaning and drying phases of flood damage restoration are completed, it may be time to consider adopting measures to prevent future flooding. After all, preparation is far easier than repair.
Taking short-term and long-term efforts to lessen the danger of flood damage ahead of time could provide critical protection if a flood occurs. Short-term preparations are things you can do while flooding is imminent, and long-term preparations are more substantial improvements you can do before stormy weather arrives.
Moving possessions from the main level to upper rooms, lifting furniture off the floor, and using sandbags to block floodwater entry sites can all help minimize damage in the short term. Long-term flood prohibition strategies may involve improving land grading or slope, modifying the landscaping, creating water barriers, and installing new drainage systems. This can include installing new drainage systems and waterproof membranes on the floor and walls, which can be beneficial, but will not help in a hurricane or river flood.
Another measure that you should take is having flood insurance in addition to homeowners insurance which can be highly beneficial when dealing with flood damage.
When dealing with severe flood damage on your property, the best and safest solution is always to seek professional assistance. Floodwater can be dangerous and cause a lot of damage that is either evident or not so obvious to the naked eye due to waste contamination, probable contact with electricity, and other hidden concerns. Proper drying, disinfection, and dehumidification are required to prevent further harm to your property.
911Restoration understands that water damage problems in your home can be traumatic for you and your family. That is why our professionals examine, assess, and resolve the issue as soon as possible. You can count on us to be available 24/7/365, provide same-day service, and respond within 45 minutes. We have a network of water damage restoration services all over South Atlanta ready to assist you.
Getting your property back to its former state after a flood can be a lengthy and challenging process. But with the assistance of a professional team, your home or business can be up and running in no time!