The Hidden Costs Of Improper Property Maintenance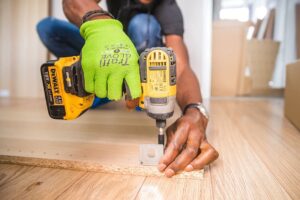 Curious how to save money on home restoration? The secret is proper and timely property maintenance. Every dollar you spend on timely repairs and maintenance can come back to you in the form of future cost prevention, risk mitigation, and property value retention. In the digital age, you can find unlimited information on quality repair on every aspect of your home from the walls, to plumbing, appliances, roofs, and septic tank. Unfortunately, only a few talk about the hidden costs of improper property maintenance.
This article aims to change that by focusing on the negative situations that lead to elevated home restoration costs. With this information, property owners can understand the financial impact of abstaining from regular home maintenance and make better decisions in the future.
The Financial Consequences of Improper Property Maintenance
Deferred or delayed maintenance is not uncommon amongst South Atlanta residents. Most property owners are caught up with work, errands, and other priorities, and therefore, they usually fail to take care of minor problems right away. As a consequence, they usually pay more for repairs by putting off minor issues that grow into significant ones over time. Paying for simple home restoration tasks can help you save money in the long term. By avoiding non-serious or emergency repairs, you could take on several hidden costs that can easily take your bill from a  few hundred bucks to thousands of dollars.
The following are some of the hidden costs of improper property maintenance every owner should know about:
1.    Cleaning
Cleaning is the easiest form of property maintenance. Unfortunately, many homeowners don't pay too much attention to proper cleaning and often pay several hidden costs. For instance, unclean places promote the breeding of mosquitos and other bugs, which can cause diseases that require medical attention. Secondly, putting off cleaning for a long time can lead to odor buildup in your property which will cost you more to get rid of later. And lastly, not cleaning up spills and water leakage can lead to stubborn or permanent stains on walls, ceilings, and floors. Therefore, you'll have to pay more by hiring professionals to clean them when renovating.
2.    Sewage Backup
Gutters, drains, and sewage lines exist for a specific purpose – to serve as a path through which wastewater can safely and quickly leave your property. Over time, leaves, stones, food particles, and other debris accumulate in the lines which disrupt the proper flow of wastewater. Moreover, overgrown plants and tree roots nearby can also gradually form cracks and destroy drain lines. With regular maintenance, you can catch the damage early and prevent it from growing. However, by delaying the maintenance, you allow the structure to slowly collapse and seep sewage water into the building's foundation. Not only does this lead to higher cleaning and water damage costs, but the health hazards created due to negligence can lead to hefty medical bills.
3.    Water Damage
Is your bathroom sinking leaking? Did you recently put out a kitchen fire with water? Chances are you've initiated water damage that could potentially cost you thousands of dollars if left neglected. Water leads to rust, dampness, soft walls, mold buildup, and soft hardwood floors, which wreak havoc from both the structural and financial standpoint. Another hidden cost associated with water damage is termite control. Dampness attracts termites, that love feasting on home furniture. Not only would you have to get rid of them, but also invest in new furniture.
4.    Getting Your Property Up to Code
If you've put off maintenance for years or decades, be aware that governing bodies in Georgia have probably changed the building standards and codes since your last maintenance. If you're planning to sell your property, you might have to make some alternations to it to ensure it's up to code so homebuyers will pay a fair price. This hidden cost is in this case can be potentially more than any other costs on the list, especially if you have to go through the legal and insurance process yourself.
5.    Lawsuits
If you rent out your property, you should remember that improper maintenance leads to unhappy or carefree tenants. Ignoring or delaying repair requests can potentially impact your rental income due to high turnover. If tenants regularly leave, you'll have to spend more money on marketing and paperwork. More importantly, if a property defect causes the tenant or someone else an injury, you're liable to pay for damages. For instance, if a tenant slips and falls as a result of water leakage in the apartment, they can file a lawsuit that could cost you thousands of dollars along with your reputation and credibility as a landlord.
Renowned Home Restoration Services – 911 Restoration of South Atlanta
One thing you can be certain of after long-overdue property maintenance is surprises in the form of hidden costs. Therefore, it's smart to take care of minor issues before they become a major problem by proactively hiring professionals to mitigate the elevated financial risk.
At 911 Restoration of South Atlanta, our IICRC-certified team can take care of any damages from leaks, sewage, fire, pipe bursts, flooding, and mold buildup. With the help of high-tech equipment and restoration practices, we can complete major repairs in no time so you can return to your everyday activities.
Feel free to call us for more information regarding our home restoration services.