How AI Can Predict Disasters & Help Disaster Restoration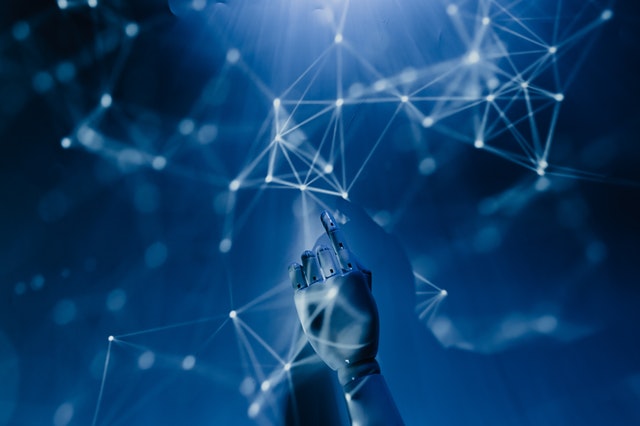 Natural disasters cause thousands of deaths. They destroy billions of dollars in property damage yearly. Experts have long been trying to find ways to predict catastrophes. It is because they want to help mitigate the risks. Consequently, a promising way forward is Artificial Intelligence (AI). With the increase in intensity and frequency, it is crucial to contact a professional for disaster restoration in South Atlanta.
Researchers are now applying Artificial Intelligence (AI) to forecast natural disasters. It will allow us to take the actions required to decrease property damage. It has been identified that we can save countless lives with the help of AI.
Here's how AI can help calculate disasters and reduce the burden on disaster restoration.
Making Use Of Artificial Intelligence To Predict Natural Disasters
Artificial Intelligence can foresee various natural disasters by using professional quality datasets. It can help save the lives of millions and significant property from being damaged.
Here are some of the natural disasters that AI can predict:
Earthquakes
Researchers have long been gathering massive measures of seismic data. They are examining how well Artificial Intelligence (AI) can use seismic data. Consequently, it will allow them to see how well it can study the degree and forms of earthquakes. This can limit the effects of earthquakes and assist damage restoration in South Atlanta and other areas. Furthermore, it has been found that AI can anticipate earthquakes and tsunamis. There is an increase in earthquake recognition along with tsunami warnings. This is done by using data from research centers worldwide.
Google and Harvard suggest that AI might be able to help with these natural disasters. However, the lead for the research states that there is still a long way to go. In addition, Japan has been working on using satellites to study images of the earth. It will help them to calculate natural disasters. Similarly, the AI-based system picks up on changes in the images to forecast the risk.
Floods
Google has been in the works of creating an AI platform for Indians. It will help notify any flood predictions via Google Maps and Google Search. The AI systems are being trained with the help of rainfall proceedings and flood models. Furthermore, it will help them predict floods better than the conventional models. Researchers are using data from Twitter and additional mobile apps. By using pictures and other data, AI can recognize floods. Moreover, these systems can then predict any damage caused by the floods in areas.
Volcanic Explosions
Experts have been studying volcanic eruptions for decades. They have recently found ways to foresee when this natural disaster is approaching. Scientists have been preparing AI to identify tiny ash particles from volcanoes. It will help predict the eruptions. Moreover, straightforward mitigation techniques can now be formed.
Hurricanes
Hurricanes are a significant source of yearly damage to life and property. They have caused millions of dollars worth of damage in recent years. Tracking their route and force can allow saving lives not only that it can reduce the damage as much as possible. In addition, better ways are being devised to help predict these natural disasters. There have been developments in the meteorological department.
Making Predictions
The recent developments in technology (Artificial Intelligence) can help foresee and monitor hurricanes. They also provide support for you in improvement efforts. Machine learning and satellite images have been great sources of tracking. They help in anticipating these natural disasters. There is no doubt that satellites and other climatological structures offer us the valuable data we need. They make it easy to predict the weather.
However, AI can advance the practice moving forward. Impact System Modelling can help direct the magnitudes of these natural disasters.
There have been several case studies that help depict how AI works during the different phases of disaster. Firstly, it first foresees and projects. Later it allows for conversing about what has arisen. Lastly, it tries to monitor and detect any future threats.
AI's power to examine massive datasets makes it one of the most robust tools. It helps to identify the approaching signs of natural disasters. Furthermore, it will help researchers determine the future risk and the intensity of these disasters. Lastly, it will help the government plan mitigation techniques.
Managing AI
There is no denying that natural disasters will continue to grow with time. Similarly, AI will help predict them. It will play a massive role in identifying and making the government aware of the threat. It will decrease the risk and help form the logistics of disaster assistance.
Predicting Disaster And Mitigating Risks
Climate change has caused natural disasters to become more severe by the year. Likewise, experts have increased work to develop the best techniques to predict these natural disasters. In addition, this is what's happening worldwide.
Artificial Intelligence is the way forward and will help us predict these natural disasters. As a result, it will help manage these devastating circumstances. Additionally, it will ensure there is less human life at stake. While the future is bright and seems safer, every tool has a few limitations.
Get Disaster Support From 911 Restoration
911 restoration is here to help you whenever the need arises. We have certified technicians who will cater to all kinds of natural disaster restoration in South Atlanta.
We offer:
Mold removal,

Sanitization services,

Disinfection solutions,

Sewage backup and cleanup,

Fire and smoke damage restoration.
We are one call away from catering to your needs. Don't wait for severe damage. Call us today.