Tips on Handling Flood Insurance Claims – How Can 911 Restoration of South Atlanta Help?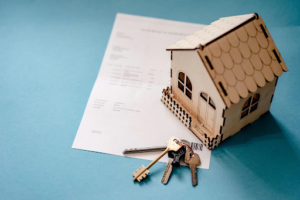 Natural disasters like floods, hurricanes, and tornadoes can cause severe structural damage in residential areas. 
Filing for flood insurance claims becomes crucial under these circumstances to ensure financial security after suffering from so much loss. Homeowners can find the whole process very challenging. It's especially true for individuals unaware of the legal technicalities and documentation required to make a claim. 
As your trusted provider for restoration services in South Atlanta, we'd like to support you through these testing times. 
Here are actionable tips to take after a disaster: 
#1. Do Inventory Beforehand 
The weather in Atlanta has become unpredictable due to continuous climate change. It has led to a frequency of warnings about incoming natural disasters (like torrential rain, tornadoes, and flash floods). Therefore you should prepare for the unexpected to ensure that everything is in order if it becomes necessary to file for a flood insurance claim. 
Insurers need a complete list of damaged structural items and personal belongings. Having a list ready will make it easier for you to prepare the proper documentation. 
You can do this by surveying all the rooms inside the house and any possible outbuildings (or sheds). Make a detailed list of:
Every piece of furniture you own and electronics 

Create short descriptions of each item and add important details (i.e., serial numbers, model numbers, and date of purchase)

Mark the value of each item so that you know how much money you lost due to the flood 

Save receipts of high-value items and store them in a flood-proof location to ensure that the information inside remains legible to manufacturers and insurers. 
Besides this, you can photograph personal possessions and furniture. The before and after-damage images can serve as solid proof for your flood insurance claims. 
#2. Read the Fine Print 
Despite being one of the most common natural disasters in the US, flood damage insurance might not be part of your home insurance policy. Homeowners should review their insurance policies before signing up for one when they rent/buy a new property. 
That way, you can discuss flood damage coverage options with your insurer and choose the best insurance plan for your home.  Even if you didn't consider this when you got the insurance, you could schedule a follow-up meeting whenever you need more clarity.  
Go through the declarations page to find relevant information about possible flood damage coverage. Also, look at exclusions, limitations, and the tentative deadline for filing a flood insurance claim. Understanding the terms and conditions of your policy will help you navigate through the legal process better. 
Alternatively, you can purchase a separate flood insurance policy covering potential water damage restoration needs and challenges. It's necessary for neighborhoods that get flooded frequently during torrential rain, storms, tornadoes, etc. 
Moreover, keep the original copy of your homeowner's insurance policy safe in a secure, waterproof location. You should also keep backups for safety or ask your insurer to send a backup copy of the original document that gets lost or damaged after the flood. 
#3.Conducting a Full Flood Damage Assessment  
Once the water recedes and it's safe to return to the flooded site, you need to survey your home thoroughly. Take pictures and videos of the water damage with close-up shots to focus on the severity of the destruction. 
Do this before cleaning up, as your insurance adjuster might want to evaluate the damage and even see it before restoration. It's done to check whether or not the claims are valid. You can contact us for home restoration services in South Atlanta. 
Our IICRC-certified technicians can provide you with professional water damage restoration evaluation. It can include service cost, the severity of the damage, and the time required to make a full recovery. 
Besides the property loss, they might want to see furniture and personal belongings that got destroyed. Therefore, you shouldn't throw non-salvageable items out before filing the flood insurance claim. 
#4. Filing a Flood Insurance Claim  
You can file a flood insurance claim once you have collected the photographic evidence and discussed the matter with a disaster recovery expert.  Insurers can ask for a detailed account of damage, receipts, and other relevant information.
For example: 
The date and time of the flood (and cause of the flood in cases where it's a localized issue) 

Exact areas within the house that were targeted by the flood 

An itemized list of damaged personal items and structural elements around and inside your house 

Estimates for cleanup and

water damage restoration

/mitigation 

Receipts and invoices for board-up services, cleanups, repairs, and reconstruction 

Receipts of additional expenses like accommodations and food if you have to evacuate your home 

Contact details for follow-up 
Throughout the process, you should maintain a record of your communication with the insurer and adjuster. This applies to all written and digital communication too. These logs will help you file a personal injury lawsuit if the insurers back away from their promises. 
Parting Words: How Can 911 Restoration of South Atlanta Help?
Our restoration services in South Atlanta do not end until your home becomes livable and safe again. We'll be there by your side from the initial inspection to putting the final touches after replacement or reconstruction. Our water damage restoration plan covers potential hurdles (like rotten wood, mold remediation, or deodorization) to ensure that nothing goes wrong after we leave. 
As emergency responders for home restoration we aim to equip homeowners with the best tools and resources to deal with property loss. Our licensed specialists have sufficient experience and knowledge of flood insurance claims and policies. 
You can ask for their assistance in handling negotiations with the insurers. They also send billing directly to the insurance company and even document the flood damage when they first arrive at the scene then after the reconstruction. 
Contact (478) 210-4290 to consult specialists at 911 Restoration of South Atlanta for further details.